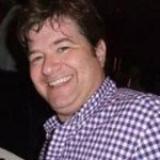 As we approach the end of 2012, a variety of factors including better research, more legislation, and increased societal awareness have driven the issue of distracted driving to an inflection point for corporate America. Simply stated, unless you've been living under a rock, every employer understands the inherent risk and liability associated with employee use of a mobile device while driving.
So where do we go from here?
As modern society continues the fight to prevent distracted driving, here are 5 simple predictions for what lies ahead in 2013:
Mobile devices will continue proliferating at mind boggling speed.
Despite understanding the risks, employees will continue using these devices while driving.
More crashes will occur and more lives will be lost.
Plaintiff's lawyers will become even more aggressive in seeking cases and suing employers.
More employers will embrace technology best practices to promote safe, legal and responsible use of mobile devices while driving.
Do you agree with these predictions? Tell us what you think – we'd love to hear from you.